Rooms and Dining at Hillhouse Farm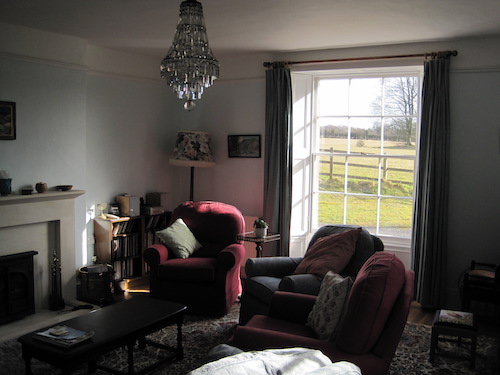 You are welcome to enjoy the walled gardens that you see as you park the car and there is a tennis court too, should you wish to play. The farm is set in 110 acres of woodland and pasture and there are no public foot paths across the land to disturb you. However, you as a guest, are more than welcome to wander wherever you wish to take in the peace, tranquility and beauty of nature that is around you.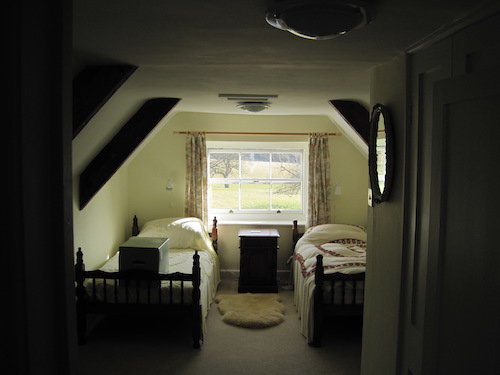 Inside the house you can enjoy the downstairs rooms, which comprise of a quiet reading room, the television room, dining area, a farmhouse kitchen and the cloakroom. Upstairs there are four en-suite bedrooms, three of which are twin and one a double, all with differing views of the farm and grounds.
Continental breakfast is available in the kitchen at any time during the morning. The idea is to give you as much flexibility as possible as you relax into your surroundings. Tea, coffee and biscuits are available at all times; just help yourselves. I ask only that you leave the kitchen in the clean condition you find it.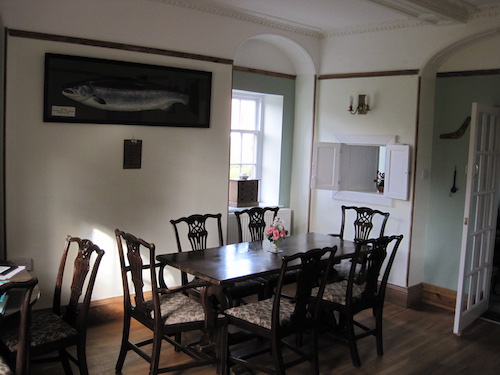 You are welcome to use the well equipped kitchen to cook your lunch and evening meal or there are several pubs within easy walking distance and I will be only too pleased to advise you as to their whereabouts. Cirencester is only six miles away and boasts a wealth of restaurants to suit every palate, or there is Stroud, which hosts a different set of eating houses, only eight miles away from the farm.