My Purpose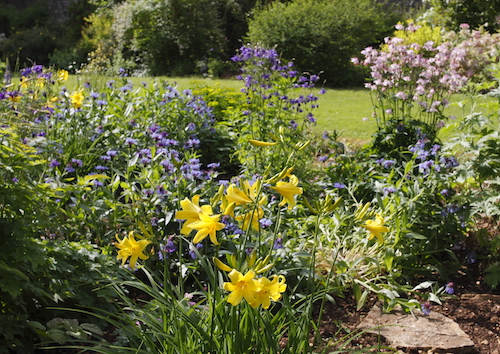 I have written two books; the First book: From Chrysalis to Butterfly by Anna Delves – helps people understand who I am and what I can do to help them in a comprehensive way. It has helped many hundreds of people already, because my story is your story, in different clothing.
Second Book: "A Memory Returned" tells my extraordinary journey over the last few years, starting with the profound revelations from my deceased son and culminating in a recent trip to Peru which turned out to be of major planetary significance. A very enlightening read for those ready for such depths of understanding.
Both books are available from Cygnus Books and Amazon, most leading book stores or you can purchase them directly from me at cost price.
The purpose in my opening up Hillhouse Farm to the public is to allow it to share its many qualities with anyone who needs them. The voluntary contributions that I receive for accommodation, personal healing, or any other service offered to my visitors at the farm, will all go towards improving the facilities that I have and to paying the bills. I trust that the highest good will prevail at all times.